Certification Hierarchy
SCRUMstudy certified professionals help organizations deliver projects successfully which leads to increased ROI. Their specific Scrum/Agile knowledge promotes a practical approach to product development, which includes the anticipation and response to issues and changes in a timely manner.
Though there is no mandatory prerequisite for most of the SCRUMstudy certifications, it is always better to understand the hierarchy structure. The diagram below shows you what is the preferred as well as optional certification to move to the next level.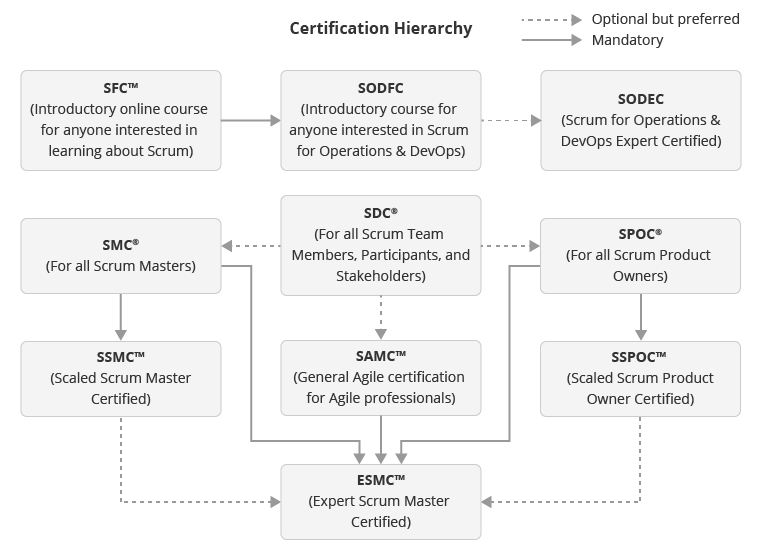 All SCRUMstudy certifications are based on the SBOK™ Guide, Third Edition.